Team News
April 2nd, 2021
______________________________________________________________________
COVID-19 Updates – March 18, 2021 – Vaccination Updates
Fraser Health Invites staff who work in CLBC funded homes to get Vaccines
As part of B.C.'s COVID-19 Immunization Plan, Fraser Health is inviting CLBC contracted staff who work in group homes where we are currently immunizing the residents to receive their first dose of COVID-19 vaccine.  Please share information below with the eligible contracted staff.
If you would like to receive a COVID-19 vaccine, please review
Use the online booking details below to book an appointment at an immunization clinic. Immunization clinic dates, times and locations are shown on the link below.
3.    Please book as soon as possible
4.    For the month of March please avoid booking in Burnaby locations.
5.    Of note, the Surrey North location and the Abbotsford Ag Rec are currently offering same day appointments.
6.    Also note that the category for which group you belong is "Health Care Worker".
Link for booking tool: Fraser Health Booking Tool (Fraserhealth.ca/vaccinebooking).  Please use Google or Microsoft edge; it is not supported on Microsoft explorer.
After booking an appointment, you will receive a booking confirmation email. If you do not see the email in your inbox, please check your junk/spam folder. Please keep the confirmation email as it will be needed if you need to cancel the appointment. If cancelling, please cancel as far ahead of time as possible to allow others to get vaccinated.
You can learn more about B.C.'s COVID-19 Immunization Strategy on the Government of British Columbia website.
Fraser Health Invitation as PDF
Thank you.
Vancouver Coastal Health Invites staff who work in CLBC funded homes
Dear Community Living BC Service Providers,
Thank you for your patience as we continue to implement the provincial COVID-19 immunization program. Vancouver Coastal Health is committed to vaccinating those most at risk of severe illness safely and efficiently.
We are happy to advise that we're now able to expand vaccination eligibility to staff at CLBC-funded group homes who provide direct patient or client care. Starting next week, we are inviting eligible staff from your group home to COVID-19 vaccination clinics.
Please note: second doses will now be offered 16 weeks from the first dose based on provincial and national recommendations. The National Advisory Committee on Immunization (NACI) released details of their recommendation on this yesterday. Data from jurisdictions around the world shows that one dose of the vaccines provides a high level of protection, which lasts for many months. Administering first doses of vaccine to as many people as possible will protect the greatest number of people in the shortest timeframe. When it's time to receive your second dose, your staff will be invited to receive it just as they were for their first. Staff should retain their paper record of immunization to bring back to the clinic with them at that time.
Eligibility requirements:
Appointments are available for nurses and community health workers (CHW) employed by your organization who provide direct, in-person, and hands-on care. This includes health care students.
At this time we are not offering vaccine to corporate, administrative, and other support staff who do not provide direct care. We are also not offering vaccine for family members of CLBC clients even if they live with or frequently visit their family member. If you book an appointment but are not eligible at this time, you will be turned away at the clinic.
Clinic details and booking links are below. Eligible staff should use the correct button to book appointments, marked as "Staff in community home support and nursing services for seniors."
COVID-19 IMMUNIZATION CLINICS
VANCOUVER GENERAL HOSPITAL CAMPUS
Blusson Spinal Cord Centre, 818 W. 10th Ave, Vancouver BOOK AN APPOINTMENT HERE
PROVIDENCE HEALTH CARE STAFF IMMUNIZATION CLINIC 1081 Burrard Street, Providence Level One, Conference Center BOOK AN APPOINTMENT HERE
VCH TRAVEL CLINIC
Broadway Plaza, Lower Level, Unit L5 601 West Broadway
BOOK AN APPOINTMENT HERE
PHSA STAFF IMMUNIZATION CLINIC
BC Children's and BC Women's Health Center Shaughnessy Auditorium
4500 Oak Street
BOOK AN APPOINTMENT HERE
RICHMOND HOSPITAL
5 North, 7000 Westminster Highway, Richmond BOOK AN APPOINTMENT HERE
NORTH VANCOUVER TEST COLLECTION SITE
ICBC Capilano Claims Centre, 255 Lloyd Ave., North Vancouver BOOK AN APPOINTMENT HERE
WHAT YOU NEED TO KNOW:
Anyone booking or arriving who is not eligible will be turned away.
If you contracted and recovered from COVID-19 more than three months ago, you may now attend a clinic for your first dose of vaccine.
If you contracted and recovered from COVID-19 within the past three months, you are not eligible for vaccine at this time. You will be immunized at a later date.
Please do not attend the clinic if you are feeling unwell, experiencing COVID-like symptoms, or if you have been asked by Public Health to self-isolate.
Come alone, to assist with COVID-19 safety protocols. Physical distancing measures will be in place throughout, including while waiting in line.
Bring your driver's license (or another photo ID), Care Card, and Employee ID (if available) or a pay stub.
APPOINTMENTS ARE RELEASED ON A WEEK-TO-WEEK BASIS, AND MORE ARE ADDED THROUGHOUT THE WEEK AS CAPACITY ALLOWS. IF YOU ARE UNABLE TO SECURE AN APPOINTMENT IMMEDIATELY PLEASE CHECK BACK OFTEN.
Permanent Increase to Assistance Rates Helps People in Need
More than 300,000 British Columbians will benefit from the largest-ever permanent increase to income assistance and disability assistance rates and the first-ever increase to the senior's supplement.
Starting with payments issued in April 2021, individuals on income assistance and disability assistance will automatically receive a permanent $175 per month increase – the third increase in rates since July 2017.
"This past year has been challenging for everyone, and especially so for those British Columbians already relying on assistance to make ends meet," said Nicholas Simons, Minister of Social Development and Poverty Reduction. "Now that we are seeing signs of some economic recovery from COVID-19, it's essential we provide the stability of a permanent rate increase for people and families, including 49,000 children who live in poverty."
As well, for the first time since it was introduced in 1987, there will be an increase to the senior's supplement of $50 per recipient. This raises the maximum rate for a single person from $49.30 to $99.30 per month, benefiting up to 20,000 more low-income seniors. It is the first increase to the supplement since 1987 and will support about 80,000 seniors.
Front-line workers prioritized as COVID-19 vaccine rollout accelerates
More than 300,000 front-line workers, including first responders, grocery store employees, and teachers and child care workers, will be eligible for COVID-19 vaccinations over the coming weeks as the Province's COVID-19 Immunization Plan moves forward ahead of schedule.
"We know how challenging this pandemic has been on our front-line workers," said Premier John Horgan. "Many of these people have come to work throughout this pandemic, continuing to teach and care for our children, stock the shelves of our local grocery store and keep our communities safe. By immunizing these front-line workers, we are making workplaces and communities throughout our province safer."
Beginning in April, people in priority groups identified by public health and the COVID-19 Workplace Task Group will start to receive their first dose of the AstraZeneca/SII COVISHIELD (AZ/SII) vaccine. These groups include:
first responders (police, firefighters, emergency transport);
K-12 educational staff;
child care staff;
grocery store workers;
postal workers;
bylaw and quarantine officers;
manufacturing workers;
wholesale/warehousing employees;
staff living in congregate housing at places such as ski hills;
correctional facilities staff; and
cross-border transport staff.
These priority groups have been identified as workers in places and sectors where:
the use of personal protective equipment and barriers can be challenging;
outbreaks and clusters have occurred or are ongoing;
workers must live or work in congregate settings; or
maintaining the workforce for a critical service is necessary.
"Our age-based rollout is ahead of schedule and with the AstraZeneca/SII supply arriving, we can protect people working in specific, front-line industries," said Adrian Dix, Minister of Health. "Following the latest science and data to identify high-risk industries or critical services will allow us to protect even more people from COVID-19, which in turn, gives our entire communities and our province greater protection from the virus."
Read more here:
https://news.gov.bc.ca/releases/2021PREM0021-000504
Benefits fraud happens when a person intentionally submits false or misleading information to their insurance provider for financial gain. Not only can benefits fraud lead to increased plan costs (and therefore potentially reduced coverage), the consequences of participating in a benefits fraud can include job loss – or even criminal charges.
March is Fraud Awareness Month, and so here are four simple ways you can help prevent benefits fraud:
Secure Your Information
It's essential to keep your benefits plan information in a secure place by treating it how you would with other important documents such as your passport or driver's license. Remember: do not lend your benefits card to anyone!
Understand Your Plan
Familiarize yourself with your benefits plan to make sure you know what is covered and what is not. Don't be afraid to ask questions – make sure you understand the services, treatments, and products recommended to you.
Keep It Accurate
Billing for dental or health services that weren't provided or 'double dipping' the same claim to increase your reimbursement is illegal. Always ensure receipts accurately reflect the product or service you received.
Report It
Notice anything suspicious? You can report fraudulent activity here.
If you want to learn more about the impact of benefits fraud or would like to report fraudulent activity, visit FraudIsFraud.ca.
Resources

______________________________________________________________________
Join mental health advocates and experts to take action for youth mental health
We know that many Canadians are struggling with their mental health during this challenging time. Family, friends and co-workers may be experiencing stress, loneliness and anxiety. Our young people in particular are feeling the impact of the pandemic, with 74% currently dealing with a mental health issue.1 It's a crisis and they need our support.
We're thrilled to invite you, your employees, their families, and any young people in your life to our upcoming free Youth & Family Mental Health event.
We are proud to host this event in partnership with the Unsinkable Foundation.
This event features leaders and young Canadians facing similar challenges, along with Sun Life mental health experts. They'll:
Discuss youth-specific mental health concerns
Encourage families to proactively invest in their mental health
Provide actions they can take, and resources they can access, right now.
Date: Wednesday, April 7, 2021, from 7:00 pm – 8:00 pm ET
Panelists
Nick Nurse, head coach of the Toronto Raptors
Tyler Smith, former Humboldt Broncos player
Lacy Hartselle, actress & mental health advocate
Zafir Zaman, youth mental health advocate and ally
Read more about each panelist here.
Spread the word – everyone is welcome!
You and your employees can invite anyone – from children, to friends, to extended family – by sharing the event link sunlife.ca/youthmentalhealth. Show your commitment to employee mental health
We've created marketing materials to help you promote these events to your employees. You can email, post on your company intranet, or print and display in your workplace.
Your employees will also receive this invitation through our bi-monthly Lumino Health Newsletter. We'll honour all plan sponsor exclusions if you've opted out of direct communications.
We all have the opportunity and responsibility to build stronger, more resilient communities. Together we can make a difference in the lives of young Canadians.
Questions?
If you have any questions, please talk to your advisor or your Sun Life Group Benefits representative.
1Sun Life survey, March 4, 2021
---
| | |
| --- | --- |
| | Life's brighter under the sun |
______________________________________________________________________
Get free, virtual help with your taxes!
It's been a challenging year, but we're hoping we can make one thing easier – doing your taxes.
It's important to do your taxes on time, every year. Getting them done will make sure you continue to receive your entitled benefit and credit payments.
Volunteers may be able to do your taxes for free through the Community Volunteer Income Tax Program (CVITP). You could be eligible if you have a modest income and a simple tax situation.
This year, many community organizations are hosting free, virtual tax clinics where you can get tax help by videoconference, by phone or through a document drop-off arrangement.
A list of tax clinics is posted on our website. They're generally offered in March and April, with some even open year-round. You can also find a tax clinic with the free MyCRA web app when you select "Help with my taxes."
If you live in Quebec, you can get help through the Income Tax Assistance – Volunteer Program, offered by Revenu Québec.
How you can help
Did you know the CVITP has been connecting volunteers from community organizations with people who need help filing their taxes for over 50 years? If your community organization would like to host a tax clinic or if you'd like to volunteer, go to canada.ca/taxes-volunteer to register online.
Stay connected
To receive updates on what is new at the Canada Revenue Agency (CRA), you can:
·           Follow the CRA on Twitter – @CanRevAgency.
·           Follow the CRA on LinkedIn.
·           Subscribe to a CRA electronic mailing list.
·           Add our RSS feeds to your feed reader.
·           Watch our tax-related videos on YouTube.
______________________________________________________________________
March 18, 2021

We're adding a new category to our Reference Drug Program

On May 1, 2021, we'll add a new therapeutic category to our Reference Drug Program (RDP). This will help you manage drug costs and ensure drug plan sustainability.

---

On March 28, Lumino Health is adding nine new specialties to Lumino Provider Search, under the mental health and paramedical categories. This launch will give plan members more access to providers to better serve their specific health needs and support their overall wellness.
| Get the latest news and information in group benefits | |
| --- | --- |
© Sun Life Assurance Company of Canada. All rights reserved, 2021.

Group Benefits are provided by Sun Life Assurance Company of Canada,
a member of the Sun Life Financial group of companies.
Changes to your Dental Benefits:
Link to Bulletin:  Sun Life Update
______________________________________________________________________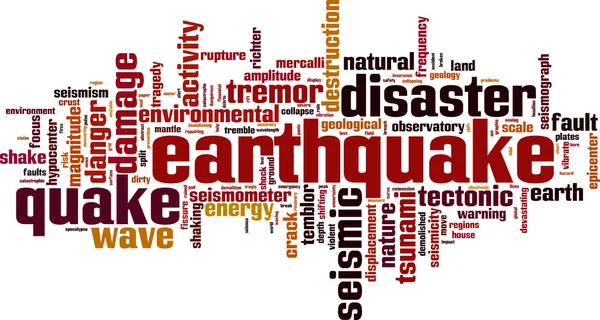 It is a great time to review the contents of emergency medical and earthquake kits in your home. 
Are your water and food rations currently dated? Other items like glow sticks and batteries have expiry dates. It's a good time to make sure everything is up to date.
Did you use some of the medical supplies during the year?  Now is a great time to order replacement items.  Please note that WCB First Aid Kits are required in all of the homes that are staffed.
Have there been changes in the number of people residing in your home?  Do you need more or less supplies?
Have any of the people you live with changed their diets over the past year? Do you need to change the dietary foods in their earthquake kits?
If you need help with restocking your emergency medical and earthquake supplies please feel free to contact Judy Smith at judy@spectrumsociety.org for assistance.
It is a good time to review all safety procedures in the home; making sure that exit routes are clear of debris, including accessing risk factors (for example, moving items on shelves that could fall and moving heavy items to bottom shelves instead of top shelves). Are all staff are familiar with where emergency care items are stored?  Please review the following information from our policy manual with the staff and individuals you support. Include staff to join on skype or zoom if you cannot meet in person so everyone is familiar with this process.
(https://sscl.sharevision.ca/public/PolicyDirectory/General%20Policies/34.0.EmergencyPreparedness.pdf)
When you have completed your Earthquake Drill please record this information on Sharevision.
______________________________________________________________________
How to Register for First Aid:
We recommend obtaining and/or renewing your First Aid through St. John's Ambulance with the Emergency First Aid Community Care course. If there is another course offered by a different provider, please contact Human Resources prior to enrolling to determine if it is equivalent and meets the basic requirements.
To obtain/renew through St John's Ambulance, please call (604) 321-7242
If an employee does not have a valid first aid certificate upon hire, the fee to obtain or renew certification is the responsibility of the employee. Future renewal fees for active employees are covered by Spectrum.
If you are renewing your first aid, ask St. John Ambulance to invoice Spectrum Society
Let them know Spectrum Society will be paying for your course fee.
*St. John Ambulance may request authorization from Spectrum. Email hr@spectrumsociety.org with the date/location you want to complete the course and we will call them to confirm your registration.
First Aid is a requirement for employment as indicated in 'Policy 4: Requirements for Employment. Below is a link to Spectrum's First Aid policy:
https://sscl.sharevision.ca/public/PolicyDirectory/Personnel%20Policies/P04.0.Requirements.for.Employment.pdf
For employees renewing their first aid, please ensure St. John's Ambulance (SJA) includes the CPR pocket mask with your first aid registration. If the CPR pocket mask is not included with your registration fee, SJA requires attendees pay for this on the day of course completion; you can save your receipt and submit it to Human Resources for reimbursement.  
Please email your certificate of course completion to hr@spectrumsociety.org to have your file updated.
Please let Judy know if you have any questions or issues registering, by emailing judy@spectrumsociety.org