Team News
COVID-19 Updates – May 25, 2021 – BC Restart Plan
B.C. launches restart plan to safely bring people back together
With more than 60% of adults vaccinated with their first dose and COVID-19 case counts and hospitalizations steadily declining, British Columbia is moving forward with the cautious first step of a four-step plan for a careful and safe restart.
"British Columbians have sacrificed so much over the last 15 months to help keep people and our communities safe," said Premier John Horgan. "We have made tremendous strides with our vaccination program, and we are now in a position where we can move forward with a plan to slowly bring us back together. As we have done throughout this pandemic, we will be closely following the guidance of public health and supporting people and businesses as we take the next steps in putting this pandemic behind us."
BC's Restart – a four-step plan to bring B.C. back together will be a slow and gradual return to a more normal life, with safety and health protocols such as mask wearing and physical distancing remaining in place and mandatory during the initial two steps of the plan.
Slide Show from May 25th press conference outlining the details of BC's 4 Step Restart Plan:
https://sscl.sharevision.ca/public/Files/COVID19/BCRestartPlan.pdf
Step 1: Starting May 25
The criteria for Step 1 is at least 60% of the 18+ population vaccinated with dose 1, along with stable case counts and COVID-19 hospitalizations.
PHO guidance
More details on the four steps of the plan and what changes will happen at each step:
https://www2.gov.bc.ca/gov/content/covid-19/info/restart
What will change for Spectrum's services? 
We will review and update workplace safety plans
We will make a plan for limited office re-opening
Everyone should wear masks on transit and inside public places
If you are sick, stay home, call 811 and get tested
Visit friends outside.
==== ==== ==== ==== ==== ==== ====
Register, Register, Register
The best way to ensure you get notified when you are able to book a first or second vaccination is to Register with Get Vaccinated BC.  No matter where you got your first shot – through the health authority, at a pharmacy or at home with a public health nurse – you should Register Now: https://www2.gov.bc.ca/gov/content/covid-19/vaccine/register
or Call 1 833 838 2323.
==== ==== ==== ==== ==== ==== ====
Fraser Health is working with Translink, BC Transit and handyDART to ensure that people with barriers to transportation, such as epilepsy, are able to get to their COVID-19 vaccine appointment.
If you live in the Fraser Health region and need help getting to your COVID-19 vaccine appointment, please visit www.fraserhealth.ca/bookaride and fill out the form on the website.
______________________________________________________________________
Update on COVID-19 vaccinations and information on second doses
Dear self advocates, families and service providers –This week the government announced its re-start plan to carefully remove restrictions in four steps over the next four months. This is exciting news that you can read here! After many challenging months of dealing with the ups and downs of responding to the COVID pandemic, we can look forward to a gradual return to doing many of the things we miss by September.

To achieve this, we need to continue to work together to encourage as many people as possible to get their vaccinations so that case counts and hospitalizations continue to drop.

The purpose of this message is to give you an update on our work to make sure everyone eligible for CLBC services is able to get their first COVID-19 vaccination dose. And to provide some information to make sure you are registered to receive your second dose.

Update on work to prioritize everyone eligible for CLBC

On April 9, 2021, CLBC sent a message to our sector explaining that everyone eligible to receive services had been prioritized to receive a COVID-19 vaccination. Teams of staff worked hard with the Ministry of Health to rapidly send out letters to more than 24,000 individuals. We are pleased to report that this project is complete and that everyone who wanted a vaccination should have now had the opportunity to receive their first dose.

Make sure you are registered for your second dose

To get your second dose, you need to be registered in the province's Get Vaccinated System. If you already registered to receive your first dose, you don't need to do anything and you will be notified by email, text or phone when it is your turn to book an appointment for a second dose. If someone registered for you, ask them to watch out for the booking invitation to book your second dose. The information will go to the email address or phone number that was provided at the time of registration.

If you aren't sure you registered, you should try and register again. There is no harm in registering a second time.

There are two options:

When it is your turn for the second dose, you will receive an email, text message, or phone call inviting you to book.

When you go for your second dose appointment, remember to bring your immunization record with you. If you need a copy of your COVID-19 record, you can register to view it at www.healthgateway.gov.bc.ca.

Still not sure about a vaccination?

COVID-19 vaccinations are proven to protect you against severe COVID-19 and to help prevent transmission.

However, we understand that the decision to get vaccinated is not easy for some people. For example, some self advocates might be worried about getting a vaccination because of other health conditions. There may be some support workers who don't feel they need to get vaccinated because they live in a part of the province that has not yet been hard hit.

Whatever your concern, please take some time to read information on the BC Centre for Disease Control web site here, and talk to your health care provider to help you make your decision.

Finally, please take some time to watch this short video of self advocates showing their leadership to encourage us all to get vaccinated, with support from provincial leaders.

Let's all work together to help reduce transmission and achieve the government's restart goals by September. CLBC will provide further details as they become available.

Sincerely,

Ross Chilton
CEO, Community Living BC
______________________________________________________________________
RISE Community Groups and Workshops
For info or to register:
Email info@cnh.bc.ca
Call Collingwood Neighbourhood House at 604-435-0323
Or ask a RISE Staff member
Spots are limited.  Registration required.
Please click these links below for further details:
RISE Spring 2021 Workshops Info
______________________________________________________________________
| Get the latest news and information in group benefits | |
| --- | --- |
© Sun Life Assurance Company of Canada. All rights reserved, 2021.

Group Benefits are provided by Sun Life Assurance Company of Canada,
a member of the Sun Life Financial group of companies.
______________________________________________________________________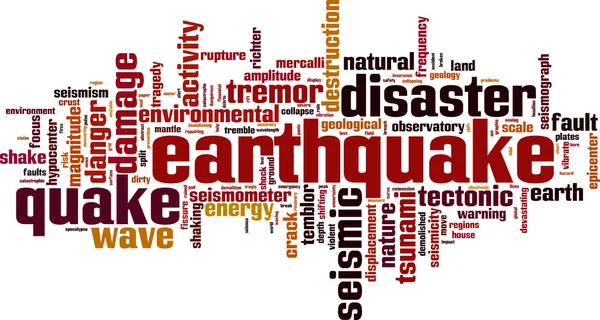 It is a great time to review the contents of emergency medical and earthquake kits in your home. 
Are your water and food rations currently dated? Other items like glow sticks and batteries have expiry dates. It's a good time to make sure everything is up to date.
Did you use some of the medical supplies during the year?  Now is a great time to order replacement items.  Please note that WCB First Aid Kits are required in all of the homes that are staffed.
Have there been changes in the number of people residing in your home?  Do you need more or less supplies?
Have any of the people you live with changed their diets over the past year? Do you need to change the dietary foods in their earthquake kits?
If you need help with restocking your emergency medical and earthquake supplies please feel free to contact Judy Smith at judy@spectrumsociety.org for assistance.
It is a good time to review all safety procedures in the home; making sure that exit routes are clear of debris, including accessing risk factors (for example, moving items on shelves that could fall and moving heavy items to bottom shelves instead of top shelves). Are all staff are familiar with where emergency care items are stored?  Please review the following information from our policy manual with the staff and individuals you support. Include staff to join on skype or zoom if you cannot meet in person so everyone is familiar with this process.
(https://sscl.sharevision.ca/public/PolicyDirectory/General%20Policies/34.0.EmergencyPreparedness.pdf)
When you have completed your Earthquake Drill please record this information on Sharevision.
______________________________________________________________________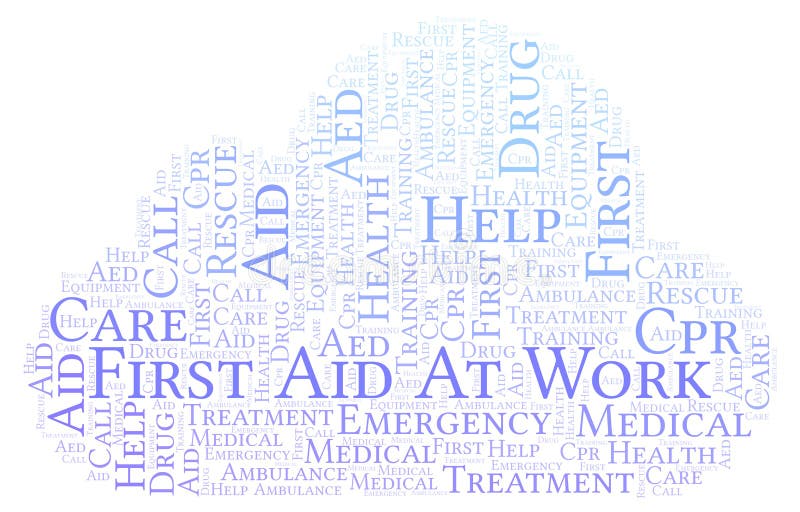 How to Register for First Aid:
We recommend obtaining and/or renewing your First Aid through St. John's Ambulance with the Emergency First Aid Community Care course. If there is another course offered by a different provider, please contact Human Resources prior to enrolling to determine if it is equivalent and meets the basic requirements.
To obtain/renew through St John's Ambulance, please call (604) 321-7242
If an employee does not have a valid first aid certificate upon hire, the fee to obtain or renew certification is the responsibility of the employee. Future renewal fees for active employees are covered by Spectrum.
If you are renewing your first aid, ask St. John Ambulance to invoice Spectrum Society
Let them know Spectrum Society will be paying for your course fee.
*St. John Ambulance may request authorization from Spectrum. Email hr@spectrumsociety.org with the date/location you want to complete the course and we will call them to confirm your registration.
First Aid is a requirement for employment as indicated in 'Policy 4: Requirements for Employment. Below is a link to Spectrum's First Aid policy:
https://sscl.sharevision.ca/public/PolicyDirectory/Personnel%20Policies/P04.0.Requirements.for.Employment.pdf
For employees renewing their first aid, please ensure St. John's Ambulance (SJA) includes the CPR pocket mask with your first aid registration. If the CPR pocket mask is not included with your registration fee, SJA requires attendees pay for this on the day of course completion; you can save your receipt and submit it to Human Resources for reimbursement.  
Please email your certificate of course completion to hr@spectrumsociety.org to have your file updated.
Please let Judy know if you have any questions or issues registering, by emailing judy@spectrumsociety.org