Team News

The Spectrum Office will be closed Thursday, July 1st for Canada Day
______________________________________________________________________
Covid-19 Updates – June 14, 2021 – Step 2
B.C. prepares to safely move to Step 2 of its restart plan
Beginning on Tuesday, June 15, 2021, British Columbia will take the next step in safely bringing people back together, transitioning into Step 2 of BC's Restart plan, including lifting restrictions on travel within B.C.
"Thanks to our collective efforts and commitment to get vaccinated, we are ready to take another step forward in our careful restart," said Premier John Horgan. "This next step means seeing more of the people we love, visiting more of our favourite places and safely celebrating the major milestones we've missed. Better days are in sight, but we must continue to do our part, get vaccinated, keep our layers of protection strong and work together to put this pandemic behind us."
The transition into Step 2 of the four-step restart plan aligns with key metrics for moving forward. More than 75% of adults are vaccinated with their first dose, exceeding the target Step 2 minimum threshold of 65%. The other metrics for moving through the stages – COVID-19 cases and hospitalizations – continue to steadily decline.
"I am confident that we are on track to safely and confidently bridge to Step 2, and am amending the relevant provincial health officer's orders so we can do just that," said Dr. Bonnie Henry, B.C.'s provincial health officer. "The data shows us that with strong safety plans in place and all of us continuing to use our layers of protection, we can now increase our much-needed social connections a little bit more. Whether it is travelling to visit family in B.C., having a small wedding or watching your child's soccer game, these are the things we have all missed."
Public health safety protocols, such as mask wearing in all indoor public spaces and physical distancing, will remain in place during Step 2. As well, personal indoor gatherings will be limited to five visitors, or one other household.
Moving from Step 1 to Step 2 includes:
B.C. recreational travel – non-essential travel ban lifted. Out-of-province non-essential travel advisory continues;
maximum of 50 people for outdoor personal gatherings;
maximum of 50 people for indoor seated organized gatherings (e.g., movie theatres, live theatre, banquet halls) with safety plans;
indoor faith gatherings – a maximum of 50 people, or 10% of a place of worship's total capacity, whichever number is greater – with safety plans;
maximum of 50 spectators for outdoor sports;
liquor service at restaurants, bars and pubs extended until midnight; and
indoor sports games (no spectators) and high-intensity fitness with safety plans.
All other capacity limits and guidelines listed in Step 1 stay in place unless noted in the list above.
The earliest target start date for Step 3 is July 1, and Sept. 7 for Step 4.
British Columbians travelling within B.C. are asked to plan ahead and be respectful while visiting communities, especially smaller and rural towns, as well as Indigenous communities – including respecting local travel advisories. Travel manners and guidelines to follow during summer trips and vacations include:
getting vaccinated;
pre-trip planning and research before arriving at destination;
respecting any local travel advisories to isolated and remote communities and Indigenous communities;
following masks guideline;
respecting personal space and practising good hygiene, including frequent handwashing; and
no travelling for anyone who is sick. If symptoms develop while travelling, self-isolate immediately and contact 811 for guidance and testing.
Since the launch of the restart plan on May 25, government has been working with sector associations and WorkSafeBC to help prepare for the transition into Step 3 when public health orders will be lifted and new guidelines will come into effect. Businesses can expect to see updated guidance available through WorkSafeBC's website prior to July 1. Businesses will then adapt their safety plans to reflect this updated guidance.
More than 200 meetings and discussions have taken place since the launch of BC's Restart plan as part of government's ongoing engagement. The majority have been with industry organizations that together represent thousands of employers and tens of thousands of employees.
The four-step restart plan was designed based on data and guidance from the BC Centre for Disease Control and Henry. Progressing to each step of the plan will be measured by the number of people vaccinated, COVID-19 case counts and hospitalizations and deaths and other key public health metrics.
The Province has formally extended the provincial state of emergency through the end of the day on June 22, 2021, allowing health and emergency management officials to continue to use extraordinary powers under the Emergency Program Act to support the Province's COVID-19 pandemic response. The original declaration was made on March 18, 2020, the day after Henry declared a public health emergency, and can be extended for periods of up to 14 days at a time.
Learn More:
To view the updated B.C. restart plan four-step graphic, visit: http://news.gov.bc.ca/files/Step_2_graphic_changes.pdf
Since Step 1, additional guidelines have been released for overnight camps and faith-based gatherings and are available here:
https://www2.gov.bc.ca/gov/content/health/about-bc-s-health-care-system/office-of-the-provincial-health-officer/current-health-topics/covid-19-novel-coronavirus
To view the June 10, 2021, modelling presentation on BC's Restart, visit: https://news.gov.bc.ca/files/6-10_PHO_presentation.pdf
This shows the steady drop in cases and hospitalizations that occurred from April onwards due to increasing vaccination and the restrictions announced in March.
This shows the modelling – the prediction of whether more people will get sick depending on how many people get vaccinated and how much we increase our contact with others outside our households.
To learn more about BC's Restart – a four-step plan to bring B.C. back together, visit: https://www.gov.bc.ca/restartbc
To learn about B.C.'s current travel restrictions, visit: https://www2.gov.bc.ca/covidtravel
To learn about the current provincial health officer's restrictions, visit: https://www2.gov.bc.ca/COVIDrestrictions
To get registered to get a first or second dose of COVID-19 vaccine, visit: https://www2.gov.bc.ca/getvaccinated.html
For technical immunization information, visit the BC Centre for Disease Control's website:
www.bccdc.ca/health-info/diseases-conditions/covid-19/covid-19-vaccine
For more information on what to expect when getting vaccinated for COVID-19, visit:
www.bccdc.ca/health-info/diseases-conditions/covid-19/covid-19-vaccine/getting-a-vaccine
______________________________________________________________________
From June 14-27, contact us during our two week Library Fine Forgiveness event, and we will clear any outstanding fines and reactivate your library card—available to anyone, for any reason. It's part of our commitment to make knowledge available to everyone.
Why are we forgiving fines?
We want to offer people a fresh start by removing fines and fees from their library card. Fines create negative experiences for both our community and staff, and discourage individuals and families from using the library. By removing outstanding fines on Vancouver Public Library cards, we hope to reconnect people with their library and the collections and services they love and need to succeed.
How to get your fines forgiven
You can also call 604.331.3670 or visit any VPL branch in-person.
Please see the FAQs for more information about the event.
______________________________________________________________________
The past 18 months have been a whirlwind for all of us. While we're not quite at the end of this journey, it's important to continue practicing self-care and keeping your mind healthy. Here are some tips to keep you going through the end of the pandemic.
Dance like no one is watching
Time to get silly and have fun! Turn your kitchen, living room, even bathroom into a dance studio. Pump up the volume on your favourite tunes and start moving! If you have children, let them join in and burn off some energy. Despite the world being a little gloomy, it's important that we continue to have fun and stay positive.
Rethink "social distancing"
We've had to quickly learn what it means to socially distance, but this doesn't mean you have to cut your social circle off entirely. If you're in need of human connection, join an online community related to one of your hobbies or become pen pals with a friend.
Take a forest bath
The Japanese practice of Shinrin-yoku or "forest bathing" involves walking into an area with trees and taking in the atmosphere of the forest. The chemical released by trees activates our parasympathetic nervous system, sending our bodies into de-stress mode. Doing so can decrease levels of depression, improve your mental health, and boost your overall mood.
Create a to-don't list
Self-care isn't just about adding new and positive things to your daily routine; sometimes you need to hit pause. Take a few moments to reflect on what isn't benefiting you in your life, whether big or small, and write it down. Once your to-don't list is finished, put it in a highly visible spot to keep you accountable to these boundaries.
Resources
______________________________________________________________________
RISE Community Groups and Workshops
For info or to register:
Email info@cnh.bc.ca
Call Collingwood Neighbourhood House at 604-435-0323
Or ask a RISE Staff member
Spots are limited.  Registration required.
Please click these links below for further details:
RISE Spring 2021 Workshops Info
______________________________________________________________________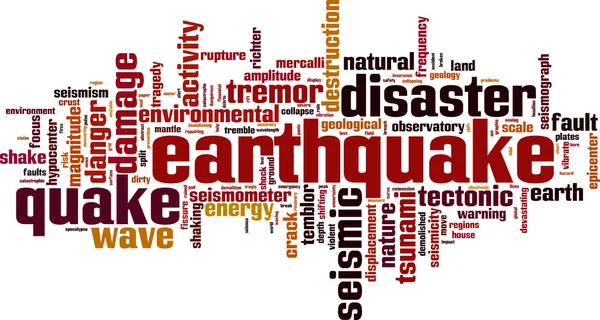 It is a great time to review the contents of emergency medical and earthquake kits in your home. 
Are your water and food rations currently dated? Other items like glow sticks and batteries have expiry dates. It's a good time to make sure everything is up to date.
Did you use some of the medical supplies during the year?  Now is a great time to order replacement items.  Please note that WCB First Aid Kits are required in all of the homes that are staffed.
Have there been changes in the number of people residing in your home?  Do you need more or less supplies?
Have any of the people you live with changed their diets over the past year? Do you need to change the dietary foods in their earthquake kits?
If you need help with restocking your emergency medical and earthquake supplies please feel free to contact Judy Smith at judy@spectrumsociety.org for assistance.
It is a good time to review all safety procedures in the home; making sure that exit routes are clear of debris, including accessing risk factors (for example, moving items on shelves that could fall and moving heavy items to bottom shelves instead of top shelves). Are all staff are familiar with where emergency care items are stored?  Please review the following information from our policy manual with the staff and individuals you support. Include staff to join on skype or zoom if you cannot meet in person so everyone is familiar with this process.
(https://sscl.sharevision.ca/public/PolicyDirectory/General%20Policies/34.0.EmergencyPreparedness.pdf)
When you have completed your Earthquake Drill please record this information on Sharevision.
______________________________________________________________________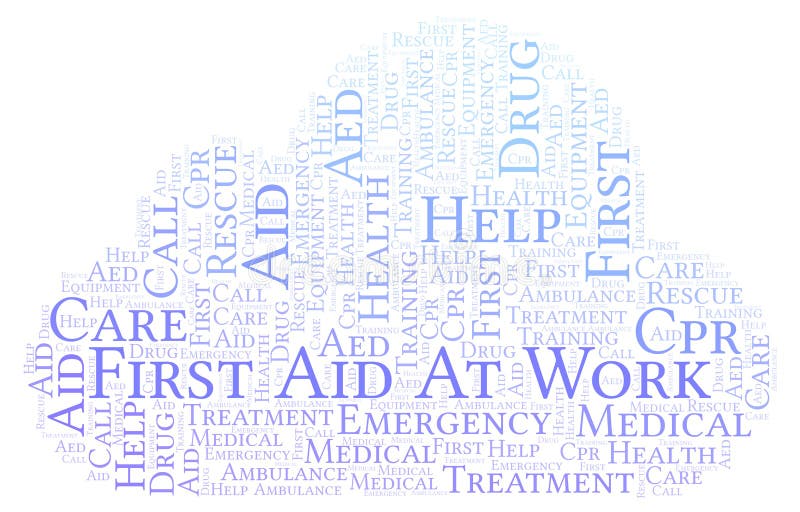 How to Register for First Aid:
We recommend obtaining and/or renewing your First Aid through St. John's Ambulance with the Emergency First Aid Community Care course. If there is another course offered by a different provider, please contact Human Resources prior to enrolling to determine if it is equivalent and meets the basic requirements.
To obtain/renew through St John's Ambulance, please call (604) 321-7242
If an employee does not have a valid first aid certificate upon hire, the fee to obtain or renew certification is the responsibility of the employee. Future renewal fees for active employees are covered by Spectrum.
If you are renewing your first aid, ask St. John Ambulance to invoice Spectrum Society
Let them know Spectrum Society will be paying for your course fee.
*St. John Ambulance may request authorization from Spectrum. Email hr@spectrumsociety.org with the date/location you want to complete the course and we will call them to confirm your registration.
First Aid is a requirement for employment as indicated in 'Policy 4: Requirements for Employment. Below is a link to Spectrum's First Aid policy:
https://sscl.sharevision.ca/public/PolicyDirectory/Personnel%20Policies/P04.0.Requirements.for.Employment.pdf
For employees renewing their first aid, please ensure St. John's Ambulance (SJA) includes the CPR pocket mask with your first aid registration. If the CPR pocket mask is not included with your registration fee, SJA requires attendees pay for this on the day of course completion; you can save your receipt and submit it to Human Resources for reimbursement.  
Please email your certificate of course completion to hr@spectrumsociety.org to have your file updated.
Please let Judy know if you have any questions or issues registering, by emailing judy@spectrumsociety.org