Team News
The Spectrum office will be closed Monday, October 11th for Thanksgiving. Enjoy a wonderful weekend!
COVID-19 Updates – October 8, 2021 – Staying Safe and Healthy
Vaccine Status and Safety Measures for People We Support, their Families and our Teams 
Two weeks ago we asked employees to confirm their vaccine status with us.  We added a short-term policy that provided more information on why the information is necessary and how it will be used.
https://sscl.sharevision.ca/public/PolicyDirectory/Personnel%20Policies/P04.1VaccinationDataCollectionPolicy.pdf
We are seeking to collect information about the vaccination or immunity status of our employees in order to:
Better understand the risk of infection in the workplace;
Help mitigate the risk of infection for those at the greatest risk, including by putting accommodations or other protective measures in place for unvaccinated individuals;
Plan for operational continuity in the event of an outbreak;
Support the continuity of services to the people we support in community settings where admission is available only to those who confirm vaccination status;
Support risk mitigation and contact tracing efforts in the event that an exposure occurs within the workplace.
The vaccine status of a person has a number of implications for safely providing services to the people we support:
There are community activities that are not accessible unless you have a BC Vaccine Card, such as restaurants, theatres and sporting events.
Isolation requirements after exposure to someone who has covid are different for people who are fully vaccinated.
The risk of illness for someone who is unvaccinated is much higher than for people who are vaccinated and preparing for staff illness is a key priority for our managers.
We are happy to confirm that over 90% of our staff are vaccinated.  Thank You!
We do want to reinforce that the decision to get or to refuse a vaccine is still a personal medical decision and staff should not be debating the pros and cons of vaccination with each other.
There are a number of people who only have one dose so far, and it is important that you get both doses of the vaccine to ensure the best protection:
http://www.bccdc.ca/Health-Info-Site/Documents/COVID-19_vaccine/2ndDose_Importance.pdf
There are still people who are concerned about getting the vaccine due to health considerations.  Here is a list of the reasons that the Provincial Health Officer has identified as valid reasons to not get the vaccine:
https://www2.gov.bc.ca/assets/gov/health/about-bc-s-health-care-system/office-of-the-provincial-health-officer/covid-19/pho-guidance-covid-19-vaccines-contraindications-deferrals.pdf
Across the country, more and more employers are implementing vaccine mandates – requiring vaccination to be able to come to work.  Spectrum has already been required to implement a vaccine mandate at one home funded by Fraser Health.  We are getting legal advice about vaccination mandates and will keep you informed of what we learn.
In the meantime, we want to ensure we are doing everything we can to ensure the safety of the people we support and their teams of supporters.  For this reason, we are taking the following actions:
Reviewing the work locations of employees who are not vaccinated (or have not informed us of their status) and assessing the risks of infection.
Reviewing covid safety protocols with staff who are not vaccinated (or have not informed us of their status) and monitoring for compliance.
Reviewing the situations where people are working in more than one person's home.
You can still get started or complete your vaccination at a local clinic.  Vaccination clinics no longer require appointments.
You can find a nearby vaccination clinic by following these links:
Please let us know if you have any questions.
=== === === === === ===
COVID-19 Updates – October 4, 2021 – CLBC Update
Nearly everyone able to safely receive
COVID-19 vaccines
Dear self advocates, family members and service providers –

Thank you again to everyone who is joining our CLBC COVID-19 telephone update calls with Dr. Behn Smith to receive the latest updates on vaccines.

In our September 23 update call, Dr. Behn Smith confirmed that after carefully monitoring vaccinations, we now know that nearly everyone is safer if they receive a vaccination. You can find the recording for the call here, and a plain language script of the call here.

If you have not received a vaccine because of a health condition, please talk to your doctor again. Doctors have been provided with new directions and it is likely it will be recommended you get vaccinated.

We understand that in the community living sector some individuals may have hesitated in receiving a vaccination due to weakened immune systems or other health conditions. This may have even been at the initial advice of health care practitioners. We know more now and it is important that you are making a decision on getting vaccinated based on the latest information.

The BC CDC website answers many questions about different conditions and indicates that it is now safe and best that nearly everyone get their vaccinations. You can read this information on the BC CDC web site here.

For those who may have hesitated due to weak immune systems or other health conditions, the evidence shows that vaccines are safe and that is important that you protect yourself from the very serious risk of severe illness or even death from COVID. If you have underlying health conditions and get COVID-19, you may be susceptible to becoming more seriously ill from the virus. The vaccinations will help protect you.

A very short list of people who cannot be vaccinated

According to Dr. Behn Smith and the BC CDC website, it is only those people who have a severe allergic reaction to ingredients in the vaccine that should not receive a vaccination.

Because we know that vaccinations are effective in protecting people, CLBC is urging everyone who may have hesitated previously due to health conditions to listen to the recording of our recent teleconference call here, visit the BC CDC webpage here, and then talk to their health practitioner again to help assess the risks of remaining unvaccinated and to learn about the safety and protection that comes with a vaccination.

Listen to self advocates who have gotten their shots

CLBC has also posted short videos from Dr. Henry and self advocates who share how they made their decision, what it was like to go to a clinic, and what they can do now that they are protected. You can find these videos here.

CLBC talks regularly with the Provincial Health Officer's team. They are aware of the vulnerability of people with disabilities and keeping them front and centre in their decisions. CLBC's leaders and staff, some of whom are family members and self advocates as well, take the safety of those we serve extremely seriously and we will continue to provide the latest advice and updates during this uncertain time to do all we can to help people stay safe.

Sincerely,

Ross Chilton
CEO, Community Living BC
______________________________________________________________________
2021 Christmas Card Contest Poster:  ChristmasCardContestSubmit
______________________________________________________________________
RISE Community Groups and Workshops
For info or to register:
Email info@cnh.bc.ca
Call Collingwood Neighbourhood House at 604-435-0323
Or ask a RISE Staff member
Spots are limited.  Registration required.
Please click these links below for further details:
RISE Spring 2021 Workshops Info
______________________________________________________________________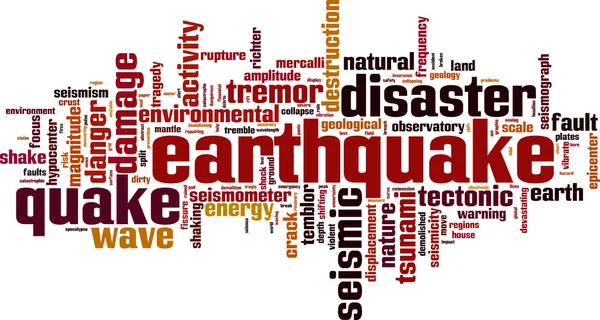 It is a great time to review the contents of emergency medical and earthquake kits in your home. 
Are your water and food rations currently dated? Other items like glow sticks and batteries have expiry dates. It's a good time to make sure everything is up to date.
Did you use some of the medical supplies during the year?  Now is a great time to order replacement items.  Please note that WCB First Aid Kits are required in all of the homes that are staffed.
Have there been changes in the number of people residing in your home?  Do you need more or less supplies?
Have any of the people you live with changed their diets over the past year? Do you need to change the dietary foods in their earthquake kits?
If you need help with restocking your emergency medical and earthquake supplies please feel free to contact Judy Smith at judy@spectrumsociety.org for assistance.
It is a good time to review all safety procedures in the home; making sure that exit routes are clear of debris, including accessing risk factors (for example, moving items on shelves that could fall and moving heavy items to bottom shelves instead of top shelves). Are all staff are familiar with where emergency care items are stored?  Please review the following information from our policy manual with the staff and individuals you support. Include staff to join on skype or zoom if you cannot meet in person so everyone is familiar with this process.
(https://sscl.sharevision.ca/public/PolicyDirectory/General%20Policies/34.0.EmergencyPreparedness.pdf)
When you have completed your Earthquake Drill please record this information on Sharevision.
______________________________________________________________________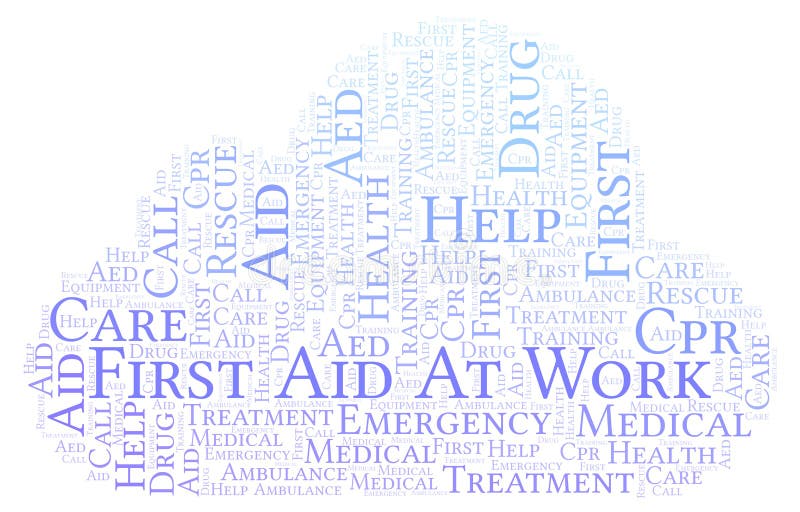 How to Register for First Aid:
We recommend obtaining and/or renewing your First Aid through St. John's Ambulance with the Emergency First Aid Community Care course. If there is another course offered by a different provider, please contact Human Resources prior to enrolling to determine if it is equivalent and meets the basic requirements.
To obtain/renew through St John's Ambulance, please call (604) 321-7242
If an employee does not have a valid first aid certificate upon hire, the fee to obtain or renew certification is the responsibility of the employee. Future renewal fees for active employees are covered by Spectrum.
If you are renewing your first aid, ask St. John Ambulance to invoice Spectrum Society
Let them know Spectrum Society will be paying for your course fee.
*St. John Ambulance may request authorization from Spectrum. Email hr@spectrumsociety.org with the date/location you want to complete the course and we will call them to confirm your registration.
First Aid is a requirement for employment as indicated in 'Policy 4: Requirements for Employment. Below is a link to Spectrum's First Aid policy:
https://sscl.sharevision.ca/public/PolicyDirectory/Personnel%20Policies/P04.0.Requirements.for.Employment.pdf
For employees renewing their first aid, please ensure St. John's Ambulance (SJA) includes the CPR pocket mask with your first aid registration. If the CPR pocket mask is not included with your registration fee, SJA requires attendees pay for this on the day of course completion; you can save your receipt and submit it to Human Resources for reimbursement.  
Please email your certificate of course completion to hr@spectrumsociety.org to have your file updated.
Please let Judy know if you have any questions or issues registering, by emailing judy@spectrumsociety.org