Team News

The Spectrum Office will be closed on Friday, April 15th for the Good Friday holiday.
______________________________________________________________________
Covid-19 Updates – March 29, 2022 – Rapid Test Kits Available at Office
We all want Covid to be over, but there are still people getting sick and there will be new variants, so we all need to learn strategies to keep ourselves and others safe and healthy.
(Here is an interesting discussion of pandemics and when they might be "over".  #CovidisNotOver by Dan Gardner.)
Remember the Golden Rules?
All of these are still great rules to follow.
Getting vaccinated helps your immune system fight Covid if you get it.  Unvaccinated people are five times more likely to end up in hospital if they get a covid infection.  More information on locations and steps to follow here: https://www.getvaccinated.gov.bc.ca/s/
Respect personal space.  If you are going to be getting close to someone you don't live with, wear a mask.
Follow guidelines.  At Spectrum's locations, at the office and inside people's homes, we are wearing masks. The BC Vaccine Card is still in place until April 8 for non-essential events, services and businesses.
Consider people's situations and comfort levels.  Some people are comfortable meeting outside.  Some people are still wearing masks when they visit other people. In the absence of broader public health mandates, we have to consider our own health and the health of others and recognize that everyone will have different ideas about what is safe for them.
Stay home if sick.     If you have symptoms, you can use the covid app or call 811 to assess the symptoms.  Rapid tests are now widely available.  At Spectrum we have kits of five tests available for people we support, their families, and for our employees and home-share providers.
Rapid Test Kits Available
We have two brands of rapid test kits available at the Spectrum office and we have over 400 kits, so please put in a request at the office or drop by to pick one up.  You can also get one kit every 30 days at your neighbourhood pharmacy.  Here is a link to a list of pharmacies with kits available: https://www.bcpharmacy.ca/news/covid-19-rapid-test-kits-pharmacies
Rapid Response (5 tests in one box):
Instructions are in the box and here on the BC CDC website:
http://www.bccdc.ca/Health-Info-Site/Documents/COVID-19_Tests/POC_screening/BTNX_test_guidelines.pdf
Artron (5 tests in one box):
Instructions are in the box, and here on the BC CDC website:
http://www.bccdc.ca/Health-Info-Site/Documents/COVID-19_Tests/POC_screening/RapidTestInstructions_Artron.pdf
As well, from Red Cross and the Government of Canada, we have a supply of KN95 masks.  They come in boxes of 20 masks and fit closer to your face with straps that go around your head instead of around your ears.  You can get these at the office as well.
You can call the office to put in your order – 604-323-1433.
==== ===== ===== ==== ==== ==== ==== ==== ====
CLBC and Government News
Supporting individuals and families as B.C. eases COVID-19 restrictions
On March 21, CLBC CEO Ross Chilton shared a message with individuals CLBC supports and their families with things to consider as public health restrictions in B.C. are eased.  You can read the full message here.
CLBC is grateful for all the steps individuals and families have taken over the past two years to take care of themselves and others. While this next stage is not without challenges, it is an opportunity for us all to begin to reclaim things we had to forgo to remain safe. In all our efforts, let's remember to be easy on ourselves and kind to each other.
CLBC announces Community Inclusion Innovation Fund grant recipients
Following the launch of the Community Inclusion Innovation Fund in December 2021, CLBC is pleased to announce today that grants have been awarded to support nineteen projects around our province. These projects will build on lessons learned during the pandemic to advance the inclusion of people with developmental disabilities in communities.
In total, CLBC received close to seventy-five applications by January 31, 2022. The evaluation committee had to make tough choices from the applications submitted given the wealth of ideas and initiatives intended to support people to connect to their communities in more meaningful ways. All grant applicants have been notified by CLBC's head office of the evaluation committee's decisions.
You can find the list of the nineteen projects receiving a Community Inclusion Innovation Fund grant on our website here. Recipients have until April 2024 to complete their projects. Each project is required to submit a report outlining learnings from the project so data, information and experience can be shared across the province.
CLBC improves process for formal complaints resolution
CLBC has revised its Complaints Resolution Policy effective April 1, 2022. The new process has been shortened to three stages, reducing the overall response timeframes by 20 days, instead of the current five stages of review.
People who have a concern, or disagree with a decision, can request to speak with the local manager. Many concerns can be resolved in this way. CLBC also offers the option to have a concern heard through the formal complaints resolution process. You can find information about the streamlined process and revised policy on the CLBC website here.
Individuals and families with a complaint in progress prior to April 1 will have the option to have it reviewed under either the three-step process or the previous process.
COVID-19 Updates from the B.C. Government
B.C. government announces second booster doses for vulnerable British Columbians and end of vaccine passport
To provide people most at risk with extra protection against severe outcomes of COVID-19, the provincial government has announced that some people in B.C. can get a second booster dose. As part of the spring booster vaccine program, seniors in long-term care and assisted living facilities, as well as seniors over the age of 70 who live in the community and Indigenous people over the age of 55 will begin receiving their invitations for an additional booster dose.
People who are clinically extremely vulnerable (CEV), which includes people who are eligible for CLBC services, continue to be prioritized for their COVID-19 vaccinations. Those who have received their full three-dose primary series are eligible for their first booster dose about six months after their previous dose. You can learn more about second booster doses here.
The government also confirmed that starting April 8, the B.C. Vaccine Card proof of vaccination will no longer be required to access events, services and businesses. You can read more about this here.
It should be noted that the PHO Order that requires CLBC funded staff of service providers and families to be fully vaccinated remains in place.
Free COVID rapid tests available for people 18 and older
All British Columbians who are 18 years old and above can now pick up free rapid antigen testing kits from a pharmacy in their community. To get a free rapid antigen testing kit, you must be a resident of B.C. and be registered for the Medical Services Plan (MSP). You will need your Personal Health Number (PHN) to pick up your testing kit.
Learn more about rapid antigen tests from the BC Government here
BC Centre for Disease Control offers COVID information line
Looking for information about COVID-19, how to protect yourself, your family and your community and what to do if you suspect you have the virus?
The BC Centre for Disease Control offers non-medical information about COVID-19 via its information line that is available 7:30am to 8:00pm, seven days a week by calling 1-888-COVID19 (1-888-268-4319).
B.C. launches review of pandemic response
The B.C. government is currently doing an independent review and asking the public about the government's response to the COVID-19 pandemic. This process will help to better inform preparations and responses to future emergencies and ensure British Columbians are protected.
Learn more about this review and public consultation here.
You can share your feedback by taking the survey here up until 4:00pm on April 20, 2022.
Upcoming COVID-19 teleconference scheduled for April 19; video recording of March 10 teleconference now available
CLBC's next upcoming Microsoft Teams teleconference on COVID-19 will take place on April 19 from 1:00pm to 2:00pm (PDT).
The call will be moderated by Dr. Michael J. Prince, CLBC Board Chair, and will include the latest health, safety and vaccine information from Dr. Daniele Behn Smith, Deputy Provincial Health Officer, along with an update from Ross Chilton, CLBC CEO.
An email invitation, including instructions on how to submit questions, will be sent out soon and also posted on the CLBC website here.
For anyone who missed the March 10 teleconference, or would like to watch it again, the video recording is posted on the CLBC website here.
Self Advocate Corner
Online course researches health needs of people with developmental disabilities during the pandemic
Health Care Access Research and Developmental Disabilities (H-CARDD) is inviting people with developmental disabilities across Canada who are 18 and older to take part in a research study looking at an online course about COVID-19 and health. The study is called: Addressing unmet and emerging health needs of Canadian adults with intellectual and developmental disabilities and their families during COVID-19.
The course will talk about things people can do to stay healthy during the pandemic, such as developing healthy routines, taking care of themselves and talking about sadness, grief and loss.
The study runs every Thursday from 12:30pm to 2:00pm (EDT) for six weeks. There are two different start dates, either April 28 to June 2 or June 16 to July 21. Participants will be interviewed virtually by a researcher before the course, at the end of the course, and eight weeks after the course is over. These interviews usually take about 30 minutes. Participants will also have the option to join a focus group to share experiences after the course is over and will receive an e-gift card at the end of the study.
Anyone who is interested in participating can email hcardd@camh.ca, call 437-328-6761 or fill out this online form.
Upcoming self advocate led events open to everyone
Join one of the upcoming self advocate led events below or visit the Calendar for Connection to learn about other fun ways connect with others.
Become a Great Self Advocate with Shelley DeCoste, CLBC Strategic Initiatives Advisor
Ray's Retro Friday Night Music
Hosted by Self Advocates of the Rockies society (SAOR)
Meets the third Friday of every month from 5:00pm – 6:00pm MDT / 4:00pm – 5:00pm PDT
Join the group on Google Meets by clicking here or dial: ‪(CA) +1 587-688-3336 PIN: ‪599 330 504#
Breaking Away from the Covid Blues with Lynnetta
Hosted by Self Advocates of the Rockies Society (SAOR)
Meets the third Wednesday of every month from 1:00pm – 2:00pm MDT / 12:00pm – 1:00pm PDT
Join the group on Google Meets by clicking here or dial: ‪(CA) +1 613-916-1823 PIN: ‪337 088 313#
Phone Tree
Hosted by Self Advocates of the Rockies Society (SAOR)
Every Thursday: 2:00pm – 3:00pm MDT / 1:00pm – 2:00pm PDT
SAOR will be holding weekly group phone calls to catch up with friends and meet new advocates from around the province.
To register, email j.moore@realmbc.ca or call 250-426-3393 by 3:00 pm on Wednesdays. Spots are limited to five per call so make sure to sign up to reserve your spot.
Staying Supported and Connected
Special Olympics BC Healthy Athletes Program provides dental screenings
The Special Olympics BC Healthy Athletes program has been providing free, fun screenings in the areas of foot health, physical therapy, health and wellbeing, hearing, vision, dentistry, and mental health since 1997. Through this program, health care professionals receive training about the specific health care concerns of people and how to ask the right questions, helping them draw out issues. Screenings are open to all individuals with intellectual and developmental disabilities.
Watch this video to see what happens during a Healthy Athletes screening.
Virtual Special Smiles screenings, focused on dental and oral health care, will take place April 21, May 16 and June 14 from 7:00pm to 8:00pm. Click here to register for one of these screenings.
Special Olympics BC wants your input
Special Olympics British Columbia is interested in hearing from individuals, service providers, family members and caregivers on the impacts of the COVID-19 pandemic.
To participate, please click on the link that best describes you below:
Inclusion BC presents 2022 conference Everybody Belongs!
Join Inclusion BC for their upcoming in-person conference, called Everybody Belongs! This is a unique opportunity to connect with the latest information and resources on inclusion and diversity. The three-day, in-person conference takes place from May 26 to 28, 2022, in Surrey.
Find more information and register to attend here.
Inclusion BC has scholarships available for people who can submit a report about their experience and what they learned after attending. Find full details, including how to apply, here.
Theatre Terrific offers free online choral classes
Theatre Terrific pioneers inclusive opportunities for artists of all abilities to develop performance skills and collaborate in the production of theatrical works. They are offering free online choral classes for adults with disabilities in B.C. to sing along, express themselves and enjoy music in a comfortable digital environment. Learn more about these classes here.
The classes, led by Cheryl Olvera and Susanna Uchatius, will take place via Zoom every Tuesday from 6:30pm to 8:30pm PDT starting April 5. Anyone interested in attending can email info@theatreterrific.ca to register.
Upcoming Family Support Institute Training Explorations sessions
Creating Accessible and Supportive Housing
Join Rachel Skidmore, Ben Postmus and an expert panel who will discuss creating accessible and supportive housing supports once individuals are already housed. The panel presentation will be followed by a Q & A Session.
The session takes place Thursday, April 7 from 6:30pm – 8:30pm PDT. Find full details and register here.
Me + You= We with Kim Barthel
This unique and custom-created live online two-hour workshop pulls together the Family Support Institute's network of generous, caring individuals for an exploration of what's important. It will begin and end reinforcing the most basic foundations of self-compassion: gentle reminders that we are all doing the best we can. The workshop takes place Thursday, April 21 from 10:00am to 12:00pm PDT.
Find full details and register here. To learn more, email Sylvia Stephens at sstephens@fsibc.com.
To learn about more workshops, hang-outs and training opportunities for families, visit the Family Support Institute website here.
Stories of Hope and Celebration
CLBC Upper Fraser Community Council highlights People of the Valley
The Upper Fraser Community Council is excited to share their People of the Valley project highlighting stories of people with diverse abilities from the Fraser Valley. The goal is to showcase the amazing people in the Valley and the strength they display to overcome adversities. Council members hope that the stories will be a way for the public see and understand not only the great quality of life people have by participating in their communities, but also the significant contributions they make.
You can read one of the first People of the Valley stories, Striving to Make a Positive Impact by Phillip Retief, here. Phillip's story was shared in CLBC's Celebrate Diverse Abilities magazine.
If you are someone with a diverse ability living in the Upper Fraser Valley and have a story to share, contact council member Esther King at eking@fsibc.com. If you are interest in joining the Upper Fraser Community Council, contact Barb Windle, Council Chair, at bwindle@shaw.ca.
CLBC Community Councils are groups of people who work to break down barriers to inclusion and help make a difference in the lives of people with diverse abilities. There are 13 Community Councils across the province, each made up of self advocates, family members, service providers and other people from the broader community who care about building inclusive and welcoming communities. For more information about Community Councils contact CLBC's Self Advocate Advisor at Jessica.Humphrey@gov.bc.ca.
CLBC Editorial Board profiles self advocate stories through Celebrate Diverse ABILITIES magazine
CLBC's twice-yearly magazine Celebrate Diverse ABILITIES is created under the guidance of the CLBC Editorial Board which is made up of self advocates from across the province, as well as family members. The theme for our past edition was "Gratitude" where Raintree Shipman told her story about being an artist and how it has helped her through some of the toughest times in her life. Raintree writes, "I'm grateful that I was born with my Dad's gift for art. He was a painter. I'm grateful to be different, to see the word through my own lens. I'm grateful that I was a wilting flower and now I'm blooming".  You can read Raintree's story here.
If you are interested in learning more about the CLBC Editorial Board and how to apply, contact CLBC's Self Advocate Advisor at Jessica.Humphrey@gov.bc.ca.
Recognizing World Autism Awareness Day
This past Saturday, April 2 marked World Autism Awareness Day to celebrate and support people with Autism to lead full and meaningful lives as members of our communities. You can read more about World Autism Awareness Day on the United Nations (UN) website here.  There is also a virtual event hosted by the UN taking place this Friday, April 8 called Inclusive Quality Education for All. You can learn more and register here.
Signing off  
Before we connect with you again in May, people across Canada and the world will celebrate Earth Day on April 22. This day was first recognized in 1970 and now more than a billion people in 193 countries participate in Earth Day activities each year.
Visit EarthDay.ca to learn about different activities taking place, how to get involved and ways we can take better care of our planet every day of the year.
Until next edition…
______________________________________________________________________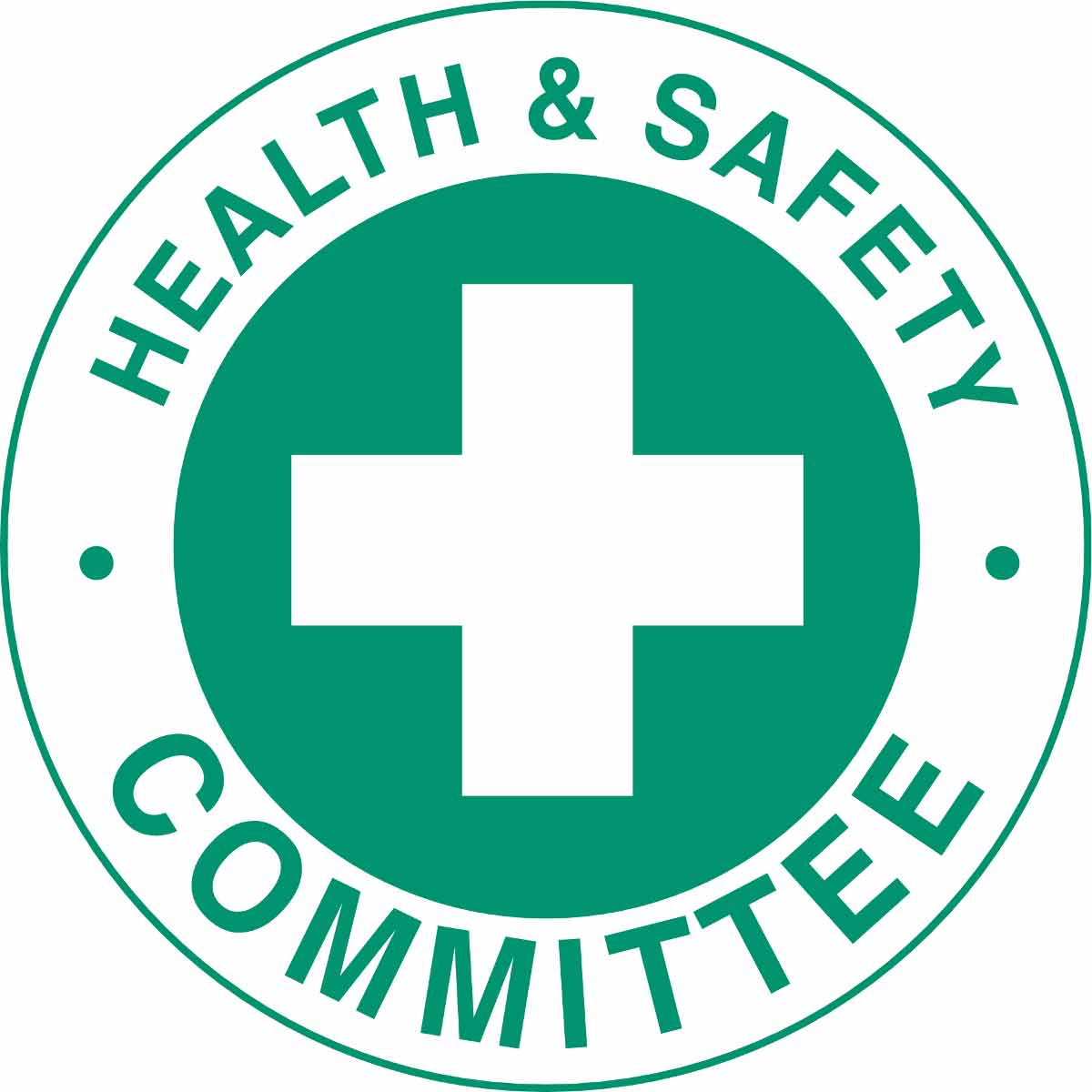 HEALTH & SAFETY NEWS
What do you do if you or someone you've worked with has been injured?
All Spectrum employees are covered by WorkSafe BC. Employees who sustain an injury while performing their daily work are eligible to receive compensation from WorkSafe BC. For all accidents (whether time loss occurs or not) a Workers' Report of injury form must be completed and returned to the immediate supervisor who will forward the form to Human Resources for processing, or the employee can return the completed form directly to Human Resources. Claims submitted into WorkSafe BC must be reported within three (3) days.
Policy 9(d): https://sscl.sharevision.ca/public/PolicyDirectory/Personnel%20Policies/P09.0.HealthWelfareBenefits.pdf
Injury/Accident Report forms can be found on our Spectrum website under Human Resources, left hand menu "Forms" or you can email hr@spectrumsociety.org and one will be emailed to you.
Reporting Helps Us To learn, grow and improve together
Accidents happen and one of the main purposes of our accident/injury reporting is to collaborate with WorkSafe BC, our teams and employees to ensure that any employee who is injured receives the proper medical care and support they may need. Our reporting process also provides an opportunity to assess our workplaces for potential hazards so we can continue to improve and determine preventative measures to mitigate future risks. Think of reporting your injury as an opportunity to help yourself and your team.
Why it is important to report an incident, even if you are feeling okay?
Even if you feel ok, there is an obligation to report potential risks or hazards to your supervisor and HR. It's good news that you're ok but the next person might not have that same experience. We want to ensure that we are aware of and reviewing any potential risks of injury in your places of work. We have an obligation to ensure the well-being of all employees and review and investigate any potential hazards. Please keep us informed and assist us with keeping you and our teams safe!
Most importantly remember to Take care of yourself.
Employees who take care of themselves and their own needs will be better prepared to care for others on the job.
For example:
Don't accept more work than you can handle.
Recognize signs of stress and take the necessary steps to alleviate stress in your life.
Let your supervisor know if you need assistance with something.
Don't place yourself or others at risk by taking on more than you are prepared for.
Enjoy your work! If you don't, then be honest with yourself and your supervisor about it. You may need a break.
If you have any Health & Safety related questions, please email safety@spectrumsociety.org
Be Safe. Be Calm. Be Kind 😊
---
What is happening in Vancouver in April?

Click on the link below to see whats happening:
https://www.destinationvancouver.com/events/calendar-of-events/vancouver-events-in-april/?page=7
______________________________________________________________________
If you have a friend, family member or meet someone in the community that is interested in joining the team and you refer them to Spectrum, you could be eligible for a referral bonus!
If the person referred is hired and maintains at least 9 months of consistent employment with Spectrum, we will award a $50 Referral Bonus.
*for more information on the program, please email hr@spectrumsociety.org

We thank you for bringing us quality applicants/employees!
______________________________________________________________________
RISE Community Groups and Workshops
For info or to register:
Email info@cnh.bc.ca
Call Collingwood Neighbourhood House at 604-435-0323
Or ask a RISE Staff member
Spots are limited.  Registration required.
Please click these links below for further details:
RISE Spring 2021 Workshops Info
______________________________________________________________________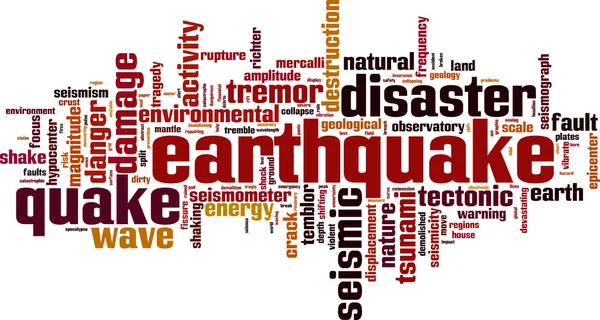 It is a great time to review the contents of emergency medical and earthquake kits in your home. 
Are your water and food rations currently dated? Other items like glow sticks and batteries have expiry dates. It's a good time to make sure everything is up to date.
Did you use some of the medical supplies during the year?  Now is a great time to order replacement items.  Please note that WCB First Aid Kits are required in all of the homes that are staffed.
Have there been changes in the number of people residing in your home?  Do you need more or less supplies?
Have any of the people you live with changed their diets over the past year? Do you need to change the dietary foods in their earthquake kits?
If you need help with restocking your emergency medical and earthquake supplies please feel free to contact Judy Smith at judy@spectrumsociety.org for assistance.
It is a good time to review all safety procedures in the home; making sure that exit routes are clear of debris, including accessing risk factors (for example, moving items on shelves that could fall and moving heavy items to bottom shelves instead of top shelves). Are all staff are familiar with where emergency care items are stored?  Please review the following information from our policy manual with the staff and individuals you support. Include staff to join on skype or zoom if you cannot meet in person so everyone is familiar with this process.
(https://sscl.sharevision.ca/public/PolicyDirectory/General%20Policies/34.0.EmergencyPreparedness.pdf)
When you have completed your Earthquake Drill please record this information on Sharevision.
______________________________________________________________________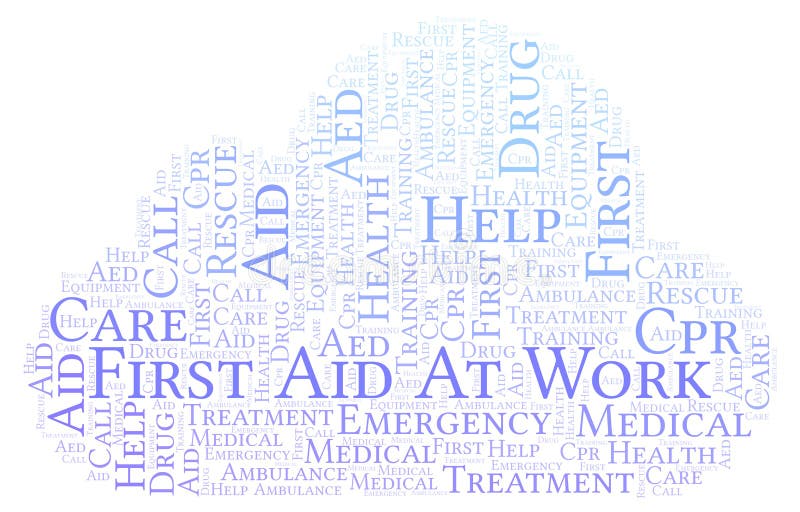 How to Register for First Aid:
We recommend obtaining and/or renewing your First Aid through St. John's Ambulance with the Emergency First Aid Community Care course. If there is another course offered by a different provider, please contact Human Resources prior to enrolling to determine if it is equivalent and meets the basic requirements.
To obtain/renew through St John's Ambulance, please call (604) 321-7242
If an employee does not have a valid first aid certificate upon hire, the fee to obtain or renew certification is the responsibility of the employee. Future renewal fees for active employees are covered by Spectrum.
If you are renewing your first aid, ask St. John Ambulance to invoice Spectrum Society
Let them know Spectrum Society will be paying for your course fee.
*St. John Ambulance may request authorization from Spectrum. Email hr@spectrumsociety.org with the date/location you want to complete the course and we will call them to confirm your registration.
First Aid is a requirement for employment as indicated in 'Policy 4: Requirements for Employment. Below is a link to Spectrum's First Aid policy:
https://sscl.sharevision.ca/public/PolicyDirectory/Personnel%20Policies/P04.0.Requirements.for.Employment.pdf
For employees renewing their first aid, please ensure St. John's Ambulance (SJA) includes the CPR pocket mask with your first aid registration. If the CPR pocket mask is not included with your registration fee, SJA requires attendees pay for this on the day of course completion; you can save your receipt and submit it to Human Resources for reimbursement.  
Please email your certificate of course completion to hr@spectrumsociety.org to have your file updated.
Please let Judy know if you have any questions or issues registering, by emailing judy@spectrumsociety.org